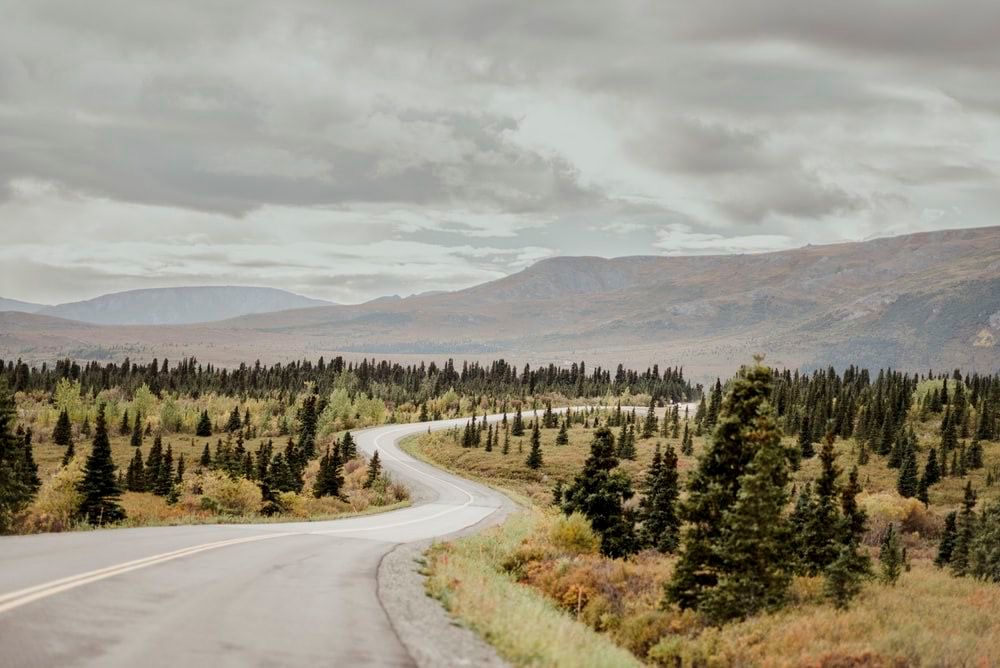 February 25, 2020
Are You On The Windy Bumpy Road Of Serving?
Serving: God's Love Through Your Actions
By Taylor Allen
My name is Taylor and I am 24 years old and have lived in Cincinnati for my entire life. I went through Shiloh United Methodist Church as a youth from middle school through high school. This was a very vital time for me. I was being shaped, molded, and influenced by all of the people around me, including my family, teachers, friends, and other individuals at church. Some of the most influential things I remember from this time in my life are participating in Youth Group, going to Ichthus, mission trips, and retreats. Not only did I get experiences helping lead activities and school credit for so many volunteer opportunities, but I also truly enjoyed and learned and grew from these experiences. This was my community that helped me strengthen and grow my relationship with God. This was a very important time in my life that helped me get to where I am as a person now.
Through individuals at church who poured into me I got very involved in things like teaching Sunday School and Vacation Bible School. These individuals may not have been aware of how much they helped influence me, but I believe that middle school and high school, into young adulthood is a very crucial time for youth to grow and discover. Going through middle school and high school attending Youth Group helped me make the decision to go to Cincinnati Christian University for college. While in college I went from Shiloh UMC over to their then satellite campus, Price Hill UMC as a young adult. A few other adults and I led the Sunday School for Kindergarten through 5th grade there. This was a little bit of a culture shock for me, going from a predominantly white middle class church, to becoming a minority in a lower level income area. But I loved my time there and everything that the kids taught me. I was also currently going to CCU where I got my Early Childhood Degree. These interactions at Price Hill opened the door for me to love getting experience teaching in Cincinnati Public Schools for a couple of years.
Following my time at Price Hill I then went with my boyfriend, Chris, to help run the Kindergarten-12th grade program at another local church. Though brief, I loved getting to know these older students. I was intimidated at first going from working with younger children to older students, and that was a bit of a transition as well. But I ended up loving this much more than I thought! At this point Chris and I found out that we were going to have a baby! Chris was asked to resign from his position since we were not married yet, which honestly still greatly affects my passion and perception of church. But, I tried not to let that completely ruin my faith, belief, and passion for ministry. It does definitely still affect me today, but after we were asked to leave the church, Chris and I decided to get married and had our daughter Josie! She is now 10 months old and comes with us to just about every Youth Group and church event that we have at Westwood UMC, where Chris is now currently the Youth Minister!
It seems like a completely different world going from participating in Youth Group and teaching Sunday Schools to helping run a Youth Group with Chris, and bringing our daughter, Josie, along with us! But without those experiences being involved in Youth Group and church, I am not sure if I would have gone to CCU, met Chris, had Josie, or been able to help lead Sunday Schools and Youth Groups! I want to encourage any youth leader or adult volunteer; it may not be very apparent at times that you are making a difference in students' lives, but you may mean a great deal more to students and other church members than you realize. I am very grateful for all of the individuals who have poured their time and talents into me.
You may not be able to teach smaller children, or older students. You may not like to speak in front of adults or run huge events. But whatever talent or part you play in the ministry that you are involved in, I firmly believe that God is using you as His light to further His kingdom here. One of my favorite quotes is, "Be the change you want to see in the world". The very best that you can do is to put your time and talents that God gave you into action! Who knows who or what you may affect! People DO recognize God's love through your actions.
Taylor Allen is a Christ following wife, mother, and educator living out her calling in Cincinnati, Ohio.