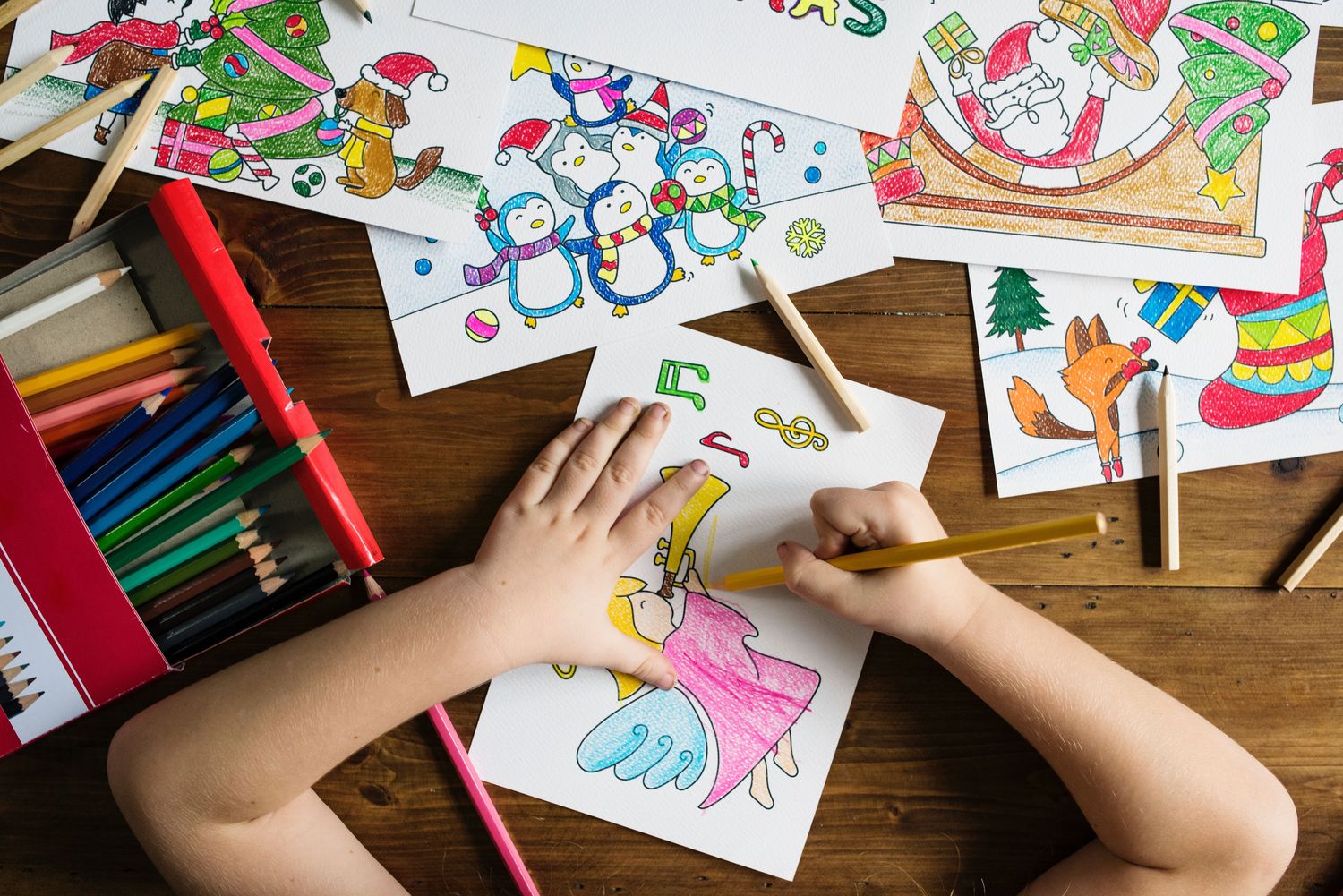 December 26, 2018
Should I Ask My Pastor to Serve in Children's Ministry?
Kids are Jesus' favorite people – they should be ours as well.
By Rev. David Hood
I had the most amazing experience at Cornerstone Church on Sunday.  The Family Ministries Director at our church was scheduled to preach, which left me with a Sunday out of the pulpit.  To be honest, my first instinct was to take the day off and stay home in my jammies.  However, we've been putting a lot of energy into our Children's Ministry, and I thought that if I wanted to be an effective partner and drive that mission, I probably needed to experience it for myself.  So, I signed up to serve and I have to tell you, it was the best decision I've made in a long time!
Not only did I have a blast, (Let's be honest – kids are FUN!), but I found some unexpected benefits that have me committed to making this a regular part of my leadership rhythms.  Here are a few:
Benefit #1:
I got the chance to be a part of a community that I don't typically get to connect with.  Because our Children's Ministry happens at the same time as worship, I'm rarely able to be a part of it.  I was reminded that I am not just the "pastor for parents," but for all who call Cornerstone their church home, including and especially Jesus' favorite people – our kids.  One little girl leaned over to my wife while I was playing a game with some kids on stage and asked, "Is this what he does in big church"?  My wife's answer, "Pretty much".
Benefit #2:
I was able to connect with parents in a much deeper way.  Nothing is more important to parents than their kids. When I made their kids a priority on Sunday, you could see and feel the wave of appreciation and thanks coming from these parents.  We've been playing around with a new catchphrase for our Children's Ministry, "Cornerstone Kids – Where kids bring their parents to church".  If you want to reach the parents, invest in their kids.
Benefit #3:
I was able to experience what it's like for our Children's Ministry servants.  If you're doing it right, the very best servants in your church are serving in Children's Ministry.  These are the "Rockstar Jesus Superheroes" who often do the most important job in the church with the least fanfare and appreciation.  Walking a mile in their shoes, even if just for one week, helped me connect with these amazing people on a deeper level.  They felt honored and supported and I felt blessed.  One of our servants told me after worship, "it means the world to me that you'd come and spend some time with us".  My response, "You blessed me way more than I blessed you".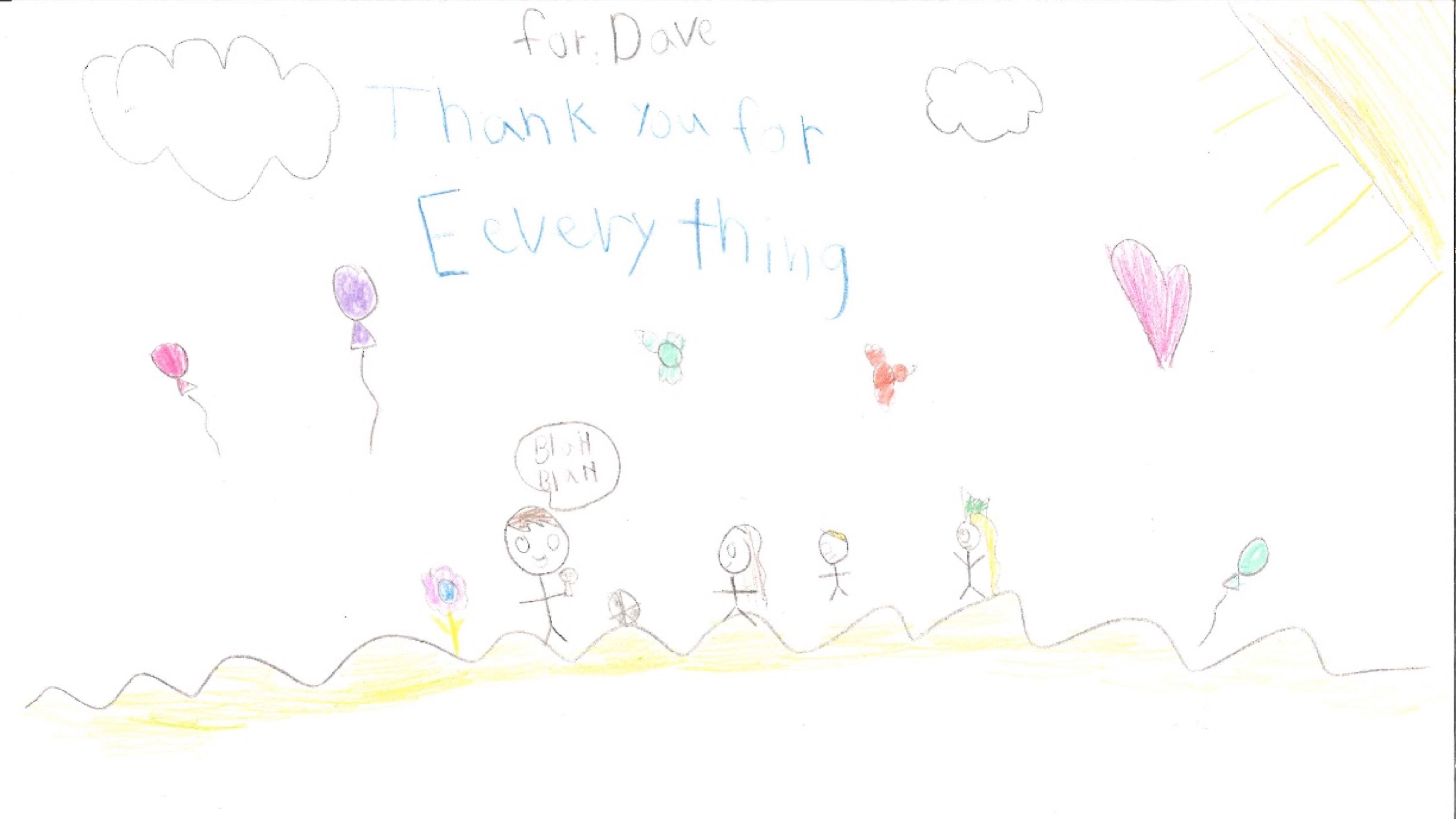 Benefit #4: 
I was able to see myself through the eyes of our kids.  The picture above was handed to me by one of our small group leaders.   She told me that the kids in her small group wanted to say, "thank you" to me so they made me this picture.  Yes, that is me on the left with the microphone saying, "Blah, Blah".  I think that is Hebrew for "Jesus loves you", right? At least I have hair! This picture hangs on my office door and reminds me that there is a whole generation counting on me to show them Jesus.
Leaders, do yourself a favor and make the time to serve in children's ministry, student ministry, preschool, mission opportunities, women's ministry, men's ministry, senior adults ministry and the dozens of other areas of the church that you may not get to connect with on a regular basis.  Your pulpits and platforms are in good hands with others while you do this important work.  You have the unique opportunity to bring the spotlight with you into places that really deserve it.  John Wesley said, "The world is my parish", what a blessing to connect with parts of God's world that I don't get to see all the time.
Rev. David Hood

Dave is the Lead Pastor at Cornerstone Church in West Chester, Ohio.  He's been a United Methodist Pastor in Ohio for more than 15 years and has served in a variety of settings from the rural church, to the urban church, to the megachurch, to the multi-site church, to the suburban church and has planted two churches as a part of the journey.  Dave is the father of 4 adult children, two amazing grand-children and the most incredible wife and ministry partner in the world – Julie.