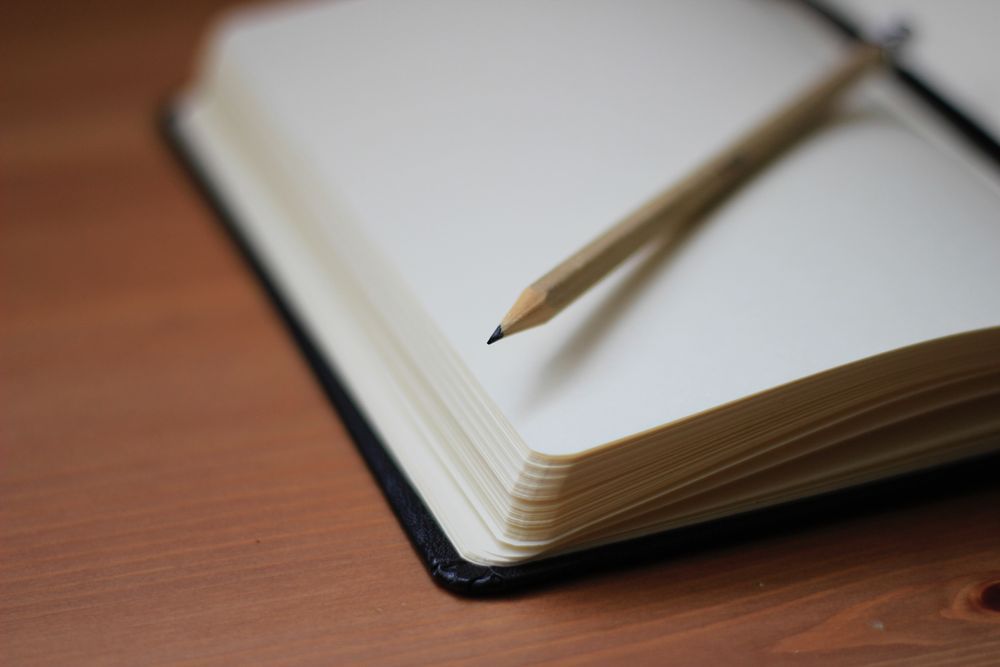 December 07, 2020
Are You Starting A New Chapter In Ministry?
Starting A New Role
By Parker Sims
Congratulations! You've accepted a new role at a church. Maybe this is your first job in ministry. Maybe you took a leap of faith and God has called you to a new city and a new church. Maybe you got burned by a previous ministry and you're taking a different leap of faith and opening yourself up again. Maybe this is your 'dream job'! Whatever the circumstances, God is writing a new chapter in your life. Out of all the applicants, you have been chosen and you are believed in. Way to go!
I started new for the third time back in September. I've been the young, green, 22 year old with my Bible college degree in hand, ready to change the world. I've been the 'dream job' guy. "My time grinding it out has finally paid off! I'm on to bigger and better things." I took a big leap of faith in moving my family to a different state.nHoping that this new ministry will be different from the last.
Starting new can be incredibly exciting and incredibly terrifying. Will you fit well with the culture? Will you be successful? Will you find community? How long will you be there? Will your family assimilate? Will you burn out? I am by no means an expert. I've made many mistakes and I've learned a few things along the way.
So, here are a few things I've learned and a few things I wish I would have considered when starting new at a church:
Every church is different: My first youth ministry job was at a mid-sized church in rural Ohio. My next job was at a large church in a crazy, liberal college town. Some call it the Portland of the Midwest. My most recent job is at a massive church network in the wealthiest suburbs of a major city. What that church looks like, what the community values, their rhythms, school systems, vision, views on discipleship, how much they value mission work, leadership structure; that's all different.
Just because something worked well at your last place doesn't mean it will work well here. Even if it's the greatest idea on Earth, it might not be right for this new community. The right thing at the wrong time is ultimately the wrong thing.
Let It Go: If you've worked in a church for any length of time, you probably have some wounds. Working with people is messy. I made the mistake of starting a new ministry without healing from the previous one. I was emotionally and spiritually hurt. I needed to heal and I needed God to give me a fresh perspective on life and ministry. I brought a ton of baggage and I put that baggage and cynicism onto the new people I worked with. Not good.
You're in a brand new place with a clean slate and a fresh start! Look at this as an opportunity to grow. A chance to shake off the cynicism and chisel off the hard parts of your heart. This is a new thing God is doing in your life. You can't fully embrace this new thing until you've moved on from the old. Let the insecurities go and forgive yourself and others. Leave the baggage in the past and get healthy before you start!
Be Open Handed: You are not the savior of this ministry, Jesus is! God has called you into a new season and He will call you into another still. There are a lot of faithful servants of God who never made it into the Bible. Remember that it's the Holy Spirit that works and grows and changes people; not your awesome ideas, your skinny jeans, or your dynamic speaking skills. Be open handed. You are a tree in a story about a forest.
You Work for a Church: It doesn't matter if you're one of two staff at a small country church or if you're the department director at the biggest church in America; you still work for a church. There will be problems anywhere you go. The harvest is ripe but the workers are few. Don't give up because your church isn't perfect. God will still work through your ministry and He will grow you as a leader if you stick with it!
Listen First: You're the new girl/guy! You're qualified, you've got vision, and you quickly pick up on all the things that need improved. I encourage you to listen first. Get to know the 'why' behind the traditions and culture of that community. You might think they're the biggest waste of time and resources but if your community is invested in them, changing or canceling a tradition or program could be a fatal mistake. Andy Stanley once said, "Never lose influence to prove a point."
I would recommend waiting at least a year until you make any real changes. You need that time to understand the rhythms and most importantly; you need that time to earn relational credibility. People need to know who you are, what your intentions are, and that you care about their well being before they will follow you into something new. There will always be people who don't like you from day one. People will compare you to the last regime and if you don't win them over and build that trust, they will point out every mistake you make and they'll use their influence to win others for their cause.
At the end of the day, people, especially kids/teens, won't remember the incredible programs you run, or the extravagant events you pull off. What they'll remember are the volunteers who show up consistently, and how well you/they love them.
I hope these words find you well. These are all things I've had to learn along the way. My prayer is that these few tips might help you start strong and avoid some snares that I've fallen (more like trapped myself) into. I truly believe that God has brought you to this new ministry opportunity and if you think about it, that's pretty incredible! The God of the universe has asked YOU to work for Him! You and I get the opportunity to participate in the ongoing re-creation of the world. Be encouraged! God can and will do HUGE things through you. Congrats, and I believe in you!
By Parker Sims
Parker is married to Audrey and is a father to their little baby boy, Zion. He's been in full time youth ministry since graduating from Cincinnati Christian University in 2014. He is passionate about teaching students, building teams and helping students discover their role in God's kingdom. Parker is currently service as a student ministry director at Crossroads Church.