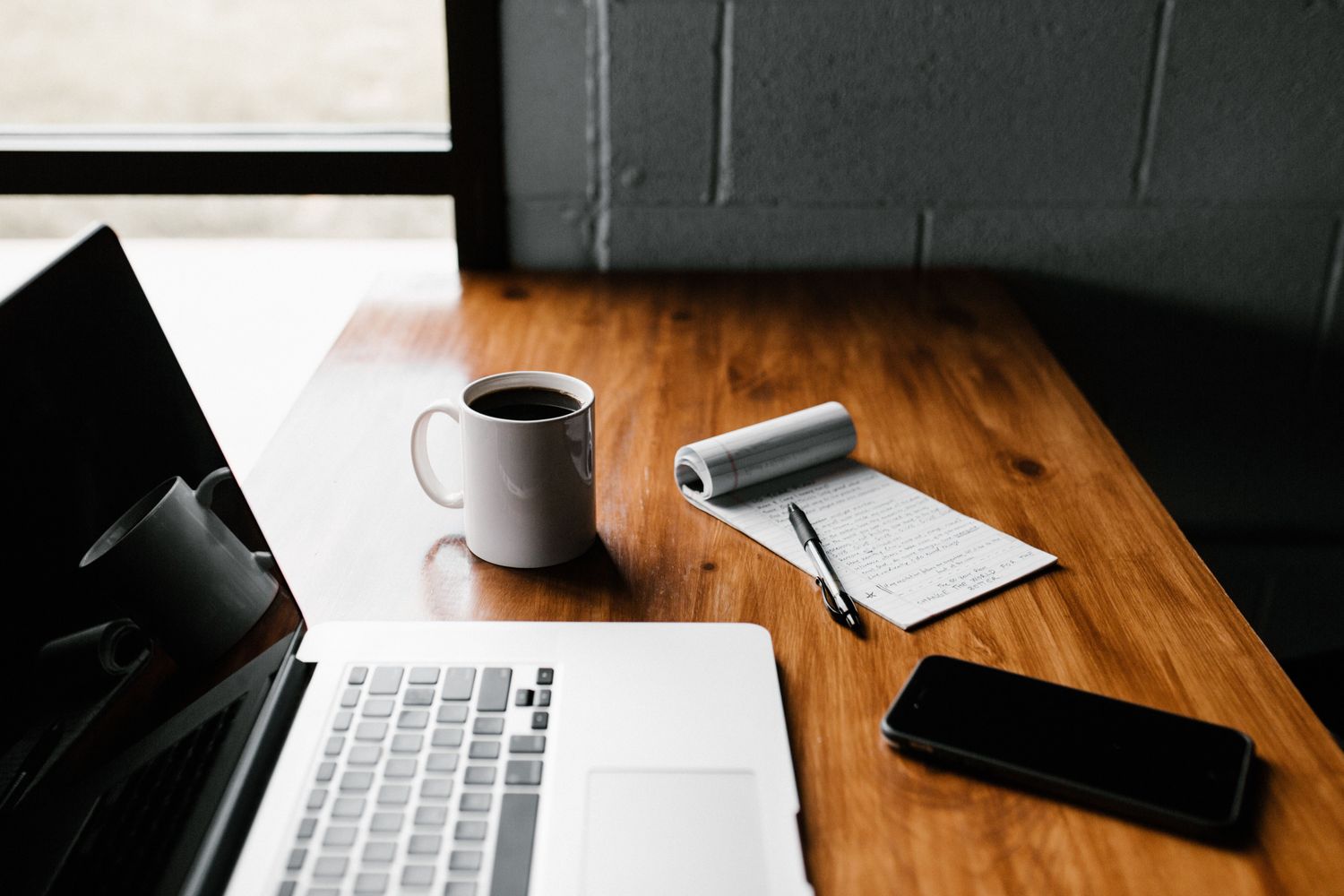 February 14, 2019
Are My Students Prepared?
We are Partners in a Common Cause: A Letter to Youth Leaders and Pastors as Your Young People Come to College.
By Rev. David E. MacDonald, D.Min.
Dear Youth Leaders and Pastors,
In my work as a university chaplain, I often get to speak with prospective students and their parents, and I am always delighted to work with the young people who actually choose to come to our campus. I very rarely get the opportunity to speak directly to the other significant adults in the lives of the young people who show up on our campus every fall. In fact, the longer I have served in collegiate ministry, the more I have come to realize that the pastors and youth leaders who work with teens before they come to college have a big impact on their spiritual formation. I believe that open lines of communication between our two worlds might do both of us a world of good. So, that's why I'm writing to you today.
First of all, let me say that I admire you for all the hard work you do to help young people grow in their faith. That's not always an easy task, given the constraints of youth ministry today: collapsing budgets, difficulty getting parents involved, and kids who are busy, busy, busy, just to name a few. I got my start in youth ministry when I was in college, and today I now get the honor of teaching a new generation of potential youth ministers in our university's youth ministry program. I get that you have a tough row to hoe, so I'm not going to pile on the guilt here. In fact, I want to encourage you in what you do. The time you spend working alongside the teenagers in your community will have a profound impact on them, and it shows when they come to college.
I can usually pick a "youth group kid" out of a crowd of college students on our campus. Beside the fact that they will have a suitcase full of camp, retreat, conference, and Christian concert t-shirts in the back of their car when they show up on campus, they will distinguish themselves in some pretty specific ways, such as:
They are more likely than any other students on campus to show up for the first Chapel service of the year, and they will most likely be early.
They will introduce themselves to me after the service. Often, the conversation will go something like:
Student: Hey, my youth minister told me to look you up. Do you know Jane Doe?

Me: Yes, I know Jane! We met at a conference last year, and I told her that if she ever had a student coming to this college, she should have them look me up—and here you are!

Student: Yeah, I loved youth ministry at my church—what are some ways I can get involved here on campus?
They will often rise to the top of the student organizations to which they belong (both religious and secular), and will be committed members of the campus community.
They will seek out help and guidance from the chaplain's office when things get too out of hand—and things will inevitably get out of hand—it's a matter of when, not if.
All of these behaviors are likely due to your ministry, and the many hours you poured into these young people before sending them off to college. So, thank you for doing what you do, and for doing it well!
Sometimes, I will encounter a student who was so involved in their youth group that they expect that college ministry will be just like youth group. While there are some similarities between the two, there are also some differences, and it would be helpful to me if you could prepare your young people for them.
Collegiate ministry is much more focused on developing student leaders than on professionally-led programs. You can help prepare your youth for college by allowing them the opportunity to help plan some of the activities and programs of your youth ministry.
Collegiate ministry is a time for asking questions and challenging long-held beliefs and patterns. You can help this process along by allowing young people the space to ask difficult questions in the context of your ministry, so they get used to having mentors work through their faith struggles alongside them, rather than lecturing to them about what is right and wrong.
Collegiate ministry can give young people the chance to go deeper into their faith than they have ever gone before. The foundation you lay in your ministry helps when it focuses them on stretching outside their comfort zones and getting into deep waters while in the safe confines of your ministry community.
Collegiate ministry requires that students manage their time wisely so that they can attend to both the academic and the spiritual growth that is happening in their lives. Help your youth to learn about how to manage their time and expectations of themselves wisely, and they will be well served when they come to campus.
In my recently published book, Benedict on Campus: Eight Spiritual Disciplines for Collegiate Ministry, I point out that every person who is engaged in ministry with young people is already an expert. By that, I mean that you know the context of your ministry, and you know the young people you have to work with. I can't tell you how to do your ministry, but I hope that opening a dialogue between us can be the beginning of making both of our ministries thrive. Since you are the expert on the context of your ministry, I won't presume to tell you what you should and shouldn't include in your ministry, but I would like to offer some thoughts about things I have observed about your young people as they have come to campus. Some of these insights may be valuable to you, and others may not. Your mileage may vary, but keep in mind that young people today are not really all that different than those of other generations. They are still seeking their identity and their sense of a place in the world. So, the observations below are in response to the hungers and needs I've seen in the students I work with.
Young People Need Significant Adult Role Models and Mentors
Just because a person turns eighteen, they may not necessarily be an "adult" in the sense that they are ready to take on all of the responsibilities of adulthood. Emerging Adults need significant adult mentors who can help guide them along the path to adulthood. It helps to have someone who has trod this path before as a guide and mentor. Mentors may not be able to point out all the pitfalls that come with maturing into adulthood, but they can certainly point out their own mistakes and the lessons they learned from them. Mentors also model how to react to life's circumstances and difficulties in an adult manner. You can be most helpful to your young people if you can show them how to not crumble in the face of adversity, and by being vulnerable enough to show them that sometimes even adults have moments when they just can't handle everything and need to reach out for help. This kind of mentoring happens best with non-related significant adults, such as coaches, youth ministers, pastors, or teachers. The role of parent is extremely important in the life of a young person, but parents are often "shut out" by their teens during these crucial years of growth, and the advice they given can sometimes be ignored. I have often marveled at the influence my kids' marching band director has over their lives and decisions. Often, I will hear them quote "Mr. L" as saying almost exactly the same thing as I had told them earlier, but because it came from him they were willing to listen and take it on board. Parents should be grateful for such adults—you make our lives easier, and you help us with the crucial task of raising our kids!
Young People Want to Lead and Make a Difference
The young people I encounter have been raised on Harry Potter, Divergent, The Giver, and other young adult dystopian fiction that centers on teenaged protagonists who stand up and fight against evil and injustice. It's no wonder they want to change the world—we've given them role models who have the courage and intelligence to best even the most formidable foes. Beyond this, however, young people are eager to take the lead, and will sometimes (annoyingly) suggest that their leadership and the leadership of their peers is preferable to that of you and your adult leaders. Don't take that as a message that they don't need you—see above—they just want to be able to spread their wings and dry them out in the sun a bit so that they can fly on their own. I have found that my ministry works best when I forget about my own self-importance and see myself as a servant to the young people with whom I work—I am there to help them achieve their goals, not the other way around. This isn't to say that adults can't lead, but they should be willing to let young people take the wheel from time to time, especially when they are particularly passionate about an issue or ministry. Just be ready to help out as needed, because they will inevitably reach a point where they will need some guidance—again, see above.
Young People are Craving Depth
When I first started in collegiate ministry, I thought that I should create a ministry that was a lot like the youth ministries I had grown up around—lots of fun, high energy, and heavily program-centered. This is what Mark Oestereicher called "Youth Ministry 2.0". The kind of youth ministry I was raised on assumed that the most important goal of youth ministry is to help kids create positive peer relationships, and this was often achieved through games, retreats, ski weekends, mission trips, and having the coolest, hippest youth pastor in town. (You know the type—skinny jeans, flannel shirt with a band t-shirt underneath, goatee and a single earring—yes, it was still mostly guys back then.) What I have discovered instead is that young people are craving a deeper understanding of the Divine than just playing games and having fun will afford them. Don't get me wrong—having fun will always need to be a part of any youth ministry (or any ministry for that matter), but it may not need to be the central method by which we convey the truth of the gospel to youth. Young people are looking for deep discussion on the issues that matter most to them. If you're not sure what those issues are, then just ask them. They won't hesitate to tell you the truth of what's going on in their lives, especially if you've become a trusted mentor and advisor to them. Instead of offering a ministry that is a mile wide and an inch deep, encourage your young people to join you on a journey into the deep wells of our tradition, where they may be challenged by what they encounter. That's why I encourage youth ministers to consider adding in elements such as Lectio Divina, labyrinth walks, communal prayer, pilgrimage, and other ancient spiritual practices to their repertoire.
Young People are Drawn to Mystery
Closely related to the above is the fact that most young people are naturally drawn to the mysterious and ethereal elements of reality. Encountering God through the practice of Lectio, for instance, may lead a young person to begin to see God in a very different way than before. Encourage you young people to explore new images for God that have deep meaning to them. For instance, I have decided that for me, the Holy Spirit is a cat, who crawls up in my lap sometimes and makes me warm and cozy, while at other times can be found running around a full tilt at three in the morning. Don't be afraid to introduce your youth to Julian of Norwich and her image of God holding the whole of creation in the palm of his hand, or Brother Lawrence, who saw God even in the simple act of washing dishes. The music and prayer practices of the Taize community of France have been attractive to young people for decades now, and they are drawn in by the ancient-yet-new language they encounter therein. Light candles, have prayer vigils, explore what it means to take the Body and Blood of Christ into yourself when you have communion—expose your young people to the mysteries of the faith!
In short, my dear youth leader and pastor friends, if you will take to heart some of what I've said here, I can guarantee that your youth will make great emerging adult leaders on my campus and others like it. And, I can guarantee that we'll be able to build upon the foundation that you've laid, and return them out to the so-called "real world," to become the parents of another generation of young people who will themselves seek out the mysteries of God's presence in the lives of human beings. Together, we can have a positive impact on the faith formation of young people and continue the fine tradition of raising up leaders for the church and the world through the important and vital work that we do.
I remain, as always, your partner in this cause.
Very Sincerely,
David
Rev. David E. MacDonald, D.Min.

David is currently serving as a university chaplain at Ohio Northern University. He was ordained as elder in the United Methodist Church. David and his family attend Shawnee United Methodist Church in Lima, Ohio, and he is active in the Ada community. In his spare time, David likes to go camping, fishing and hiking, reading, writing haiku poetry, and taking his two dogs (Mack and Cheese) for walks around town. David has authored his own book, Benedict on Campus: Eight Spiritual Disciplines for Collegiate Ministry, as well as been a contributing author of the of the book The Prophetic Voice and Making Peace.