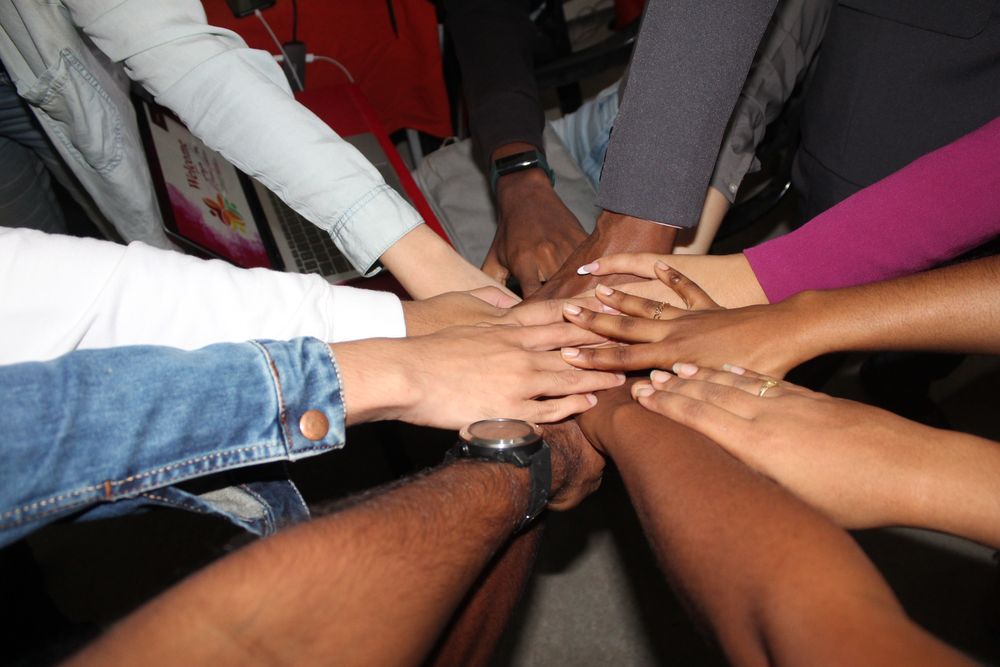 April 29, 2022
Am I Stealing The Blessings?
What a blessing a team can be.
By Teresa Roberts
In all my years in ministry, I've tended toward being a solo act, following the old phrase "If you want something done right, do it yourself." I often tell myself "it's just easier to do it than having to explain it to someone else."
There are times when it is easier to do a project or plan an event without the help of others. After all, you can work on your own schedule, work at all hours, and you can wait until the last minute or make last minute changes without anyone else knowing. And you avoid the risk of someone not doing things exactly the way you would do them.
I recently planned an Easter outreach event for our church. I found myself alone at church the evening before, pulling out tables and carting supplies around and asking myself, "why did I not ask for help with this set up?" I thought of several people who I'm sure would have been willing to help, had I asked.
There is something that I've heard many times but don't always take to heart: By working alone and not asking for help, I'm withholding someone else's blessing. We all know that it's often hard for someone to volunteer or respond to a general request for help. But there are people just waiting to be asked or encouraged to use their talents or expand their gifts by joining a ministry team.
On the other side of things, I'm missing out on being blessed myself by the relationships that are built when a team of people work together. And together we can accomplish so much more, and create a much bigger impact, than what a single person can. I need to look for opportunities to let go of some of the control that I tightly hold on to and ask others to join me. I need to regularly pray with the confidence of 1 John 5:14, knowing that if I ask with boldness, praying according to His will, He will hear me and answer.
So, although it's not always easy to reach out and ask for help, I'm challenging myself and I'm challenging you... ASK! It might take you out of your comfort zone. And not everyone will say yes so you need to be prepared to be turned down. You may find that you have a team member who challenges your ideas or the way you've always done things. You may be forced to stay a little more organized and hold more firmly to deadlines. But be bold! Ask! And be prepared for the blessings that await!
Teresa Roberts

Teresa has 20 years of ministry experience and currently serves as Children's Ministry Director at Cornerstone Church in West Chester. She also serves as one of the Colocate Ministry Consulting Children's Ministry Network Coordinators. Teresa is married to Bob and has 3 amazing daughters. She has 1 grandchild and loves every minute of her role as Grandma.