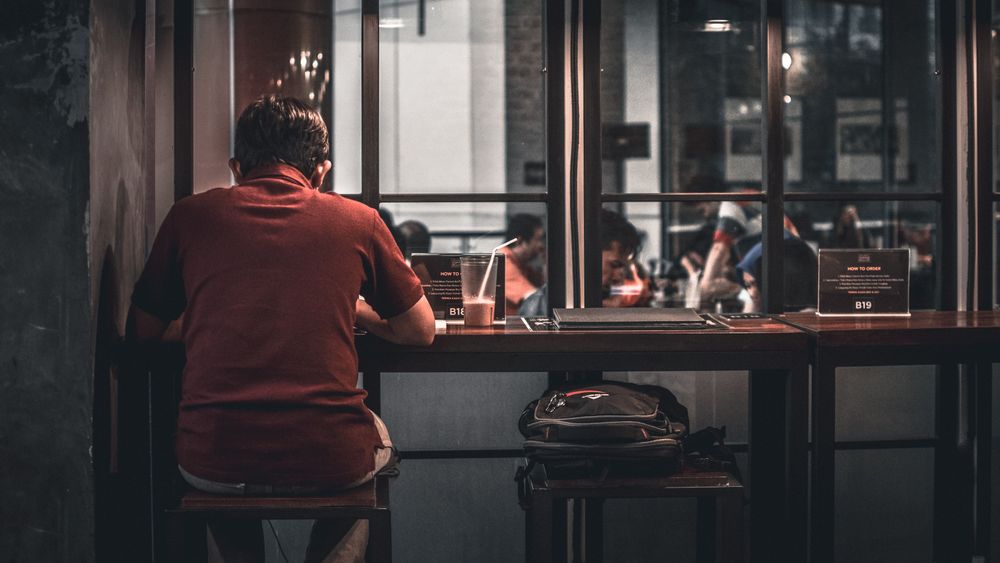 September 27, 2021
Am I Alone?
Find Your People
By Tym House
"After this the Lord appointed seventy-two others and sent them two by two ahead of him to every town and place where he was about to go. He told them, "The harvest is plentiful, but the workers are few. Ask the Lord of the harvest, therefore, to send out workers into his harvest field." – Luke 10:1-2
POV: Jesus has just called his 12 disciples in Luke 9, given them his power, sent them out, and explained the cost of what it means to follow him. (Spoiler alert – he tells them rather than thinking they know what is best and trying to go before him to take up their cross and follow him. So wise, that Jesus is.) Then, we get these first two verses in Luke 10. Jesus appoints 72 others and sends them out two by two because Jesus knows there is much work to be done and wants to use as many others to do this work as possible. Turns out Jesus likes to empower his followers to do this work with him AND with each other.
I remember the first time I really thought about these verses from Luke 10 (which can also be found in Matthew 9:37-38 in a slightly different context, but still just as powerful). I was in seminary and had never really contemplated the need to pray to the "Lord of the harvest" for more workers. I just assumed I was the worker and needed to get my butt in gear! I can't tell you how transformational the idea of praying to the Lord of the harvest to send workers into the field was for me and continues to be now (thank you Dr. Roadcup for that!).
Maybe this feels like a huge stretch or way too churchy explanation, but for me, this is one reason why networking in the youth ministry world is so important. Alright, maybe that is too churchy of an explanation after all… So let me tell you a story:
I have been in youth ministry almost my entire professional career, from the time I graduated high school in 2006 to present day 2021. My first years of youth ministry were pretty much learning what not to do. I was young, disconnected, and only had the adult leaders who were my leaders as a teen there to guide me. Nothing against them – they were and still are fantastic people. However, they were the extent of connection I had for a couple of years until I finally found myself some outside connections in our church denomination's district. I got to catch a glimpse of what it looked like to do ministry alongside others. I had never seen this kind of thing happening or heard of other youth leaders doing this. I could share my joys as well as my struggles in ministry. I got to hear ideas of what worked for others. I had space to just be cared for. It was amazing! Mind you, I was barely 20 years old at the time, so I literally needed all the help I could get.
After stepping out of that ministry context, I found myself in a full-time role at a local United Methodist Church in 2011. I had been about a year and a half removed from ministry at that point but remembered well the things I got wrong the first time around, especially being siloed for so long. Thankfully, without any work on my part, I had two wonderful people reach out to me shortly after starting in that role who were from other local UMCs. (Plot Twist – it was Brent and Benji the founders of Colocate Ministry Consulting!) They had a network of other leaders who met regularly and wanted to invite me to be part of it. Oh, how I praised the Lord because it was one of the things that I knew I absolutely needed in this new adventure of full-time ministry. It was just like my experience in early years of ministry, but even more. There were several of us that gathered and we just shared in life together – ministry and personal. We formed a collective group that planned events together. We came to see how amazing it was to share our time, energy, and resources to do something far better than anything we could do on our own. AND, it gave us space to see a greater culmination of God's Kingdom in bringing our different groups together to be inspired by the love of Christ. From that time on, connecting with other youth leaders has been a vital and essential part of ministry for me, and I fully believe that it is important for everyone in ministry.
Still not convinced? Let me fast-forward to early 2021. At this point, my network has expanded drastically and is full of amazingly wonderful, Christ-loving people who want others to know the love of Jesus too. Because I came to value connection and needing others to be part of the work of reaching youth, even if they weren't specifically part of my church context (yes, friends, that is part of the beauty of making connections in the work you are doing), I had a fantastic group of folks to fall back on when my life started to shift very quickly. I abruptly left my ministry job at the time and had no other job lined up. I had no idea where I would go, where I fit, or if ministry would even be an option. These people rallied around me constantly to offer support, passed job opportunities my way as they heard about them, and were just present. They were my people. Even while I was not a "worker in the field," these beautiful souls welcomed me as if I was so I could find my space in the field again.
Now, I am currently working in the Episcopal Church and looking to build an even more expansive network of beautiful people who are doing the work of Jesus because, well, I need them. And, reality is, they need me too. We need each other. Jesus set the example for us, friends. He wants us to do this work together, not alone. He sent his disciples out together. He sent the 72 from Luke 10 two by two. No one did ministry alone. Find your people. They need you, and you need them.
Tym House

Tym has two sons. He currently serves as the Minister for Youth and Young Adults for The Episcopal Church of the Redeemer in Cincinnati, Ohio. Tym has worked at numerous churches, earned his Master of Arts in Family Ministries from Cincinnati Christian University, and been a Motivational Health Educator with the nonprofit Healthy Visions based out of Cincinnati, Ohio. He loves Jesus, his family, working with teens, and a good cup of coffee.
Tags: