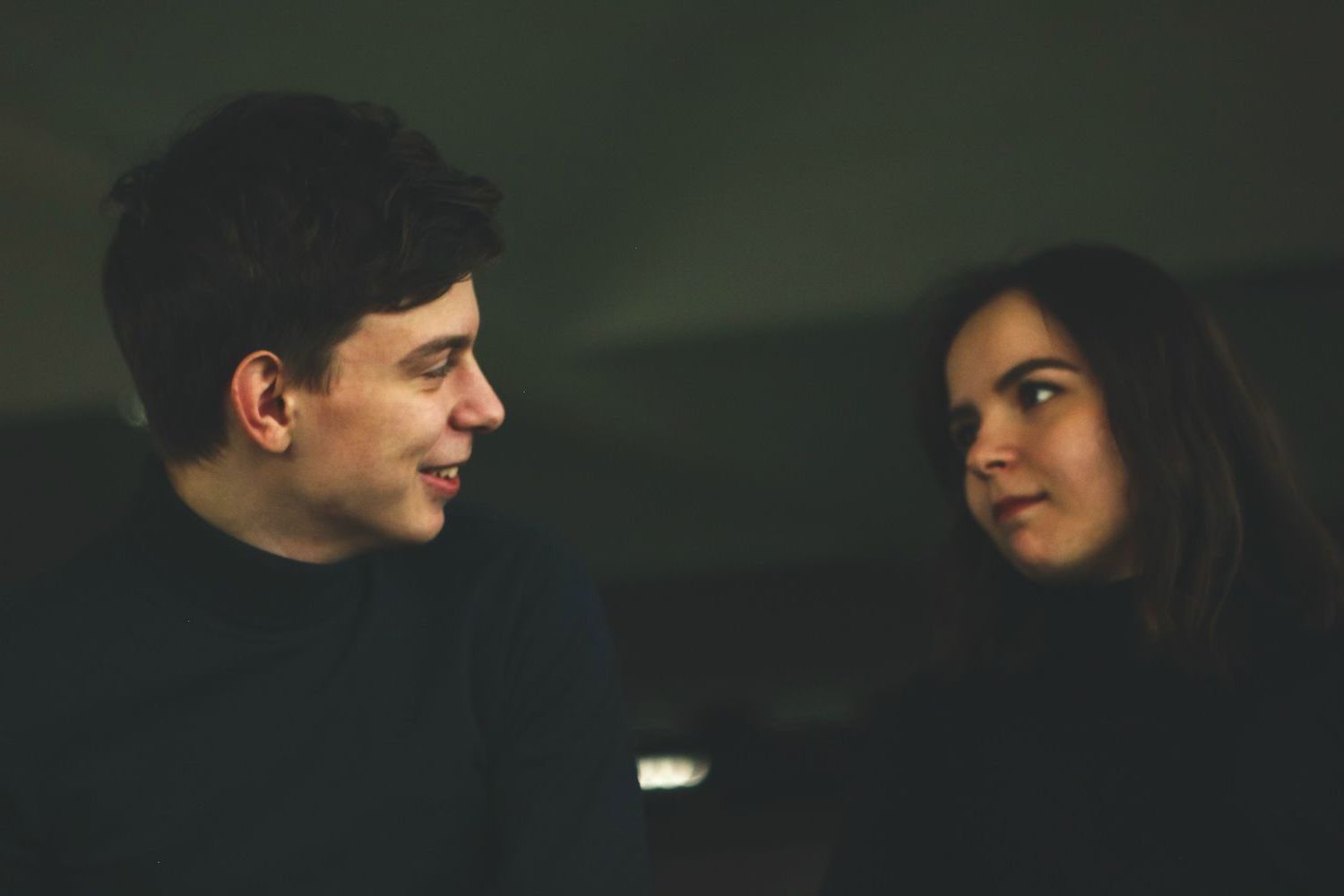 March 26, 2019
A Tale Of Two Students (Part II)
Short Interviews But Great Stories.
By Rev. Brent Dearnell
We as ministry leaders are busy. Busy doing ministry. To busy to remember the power of our student's story! I recently interviewed two students from different churches, that live in different parts of the city, with different families, different past experiences, different grades, and different hopes for the future. However, the power does not come from their differences. The power of these interviews came from how Jesus Christ, through the work of the local church, is helping these students have love, faith, and hope!
"When I was a child, I spoke and thought and reasoned as a child. But when I grew up, I put away childish things. Now we see things imperfectly, like puzzling reflections in a mirror, but then we will see everything with perfect clarity. All that I know now is partial and incomplete, but then I will know everything completely, just as God now knows me completely. Three things will last forever—faith, hope, and love—and the greatest of these is love." - 1 Corinthians 13:11-13
Let's hear from a junior in high school named Megan.
Megan, how did you end up at church?
I've always went to church with my family and participated in Sunday School up until 5th grade. My family stopped going as much and we didn't make it most Sundays. I didn't want to go to Youth Group once I became a middle schooler because I thought it was lame and I didn't know anyone. At the beginning of my 8th grade year, I met a couple kids that went to my church and they encouraged and invited me to come with them to youth group. I instantly became hooked.
How are you active in your faith currently?
I choose to make God first in my life and I try to center Him in everything I do, because of that, I have different boundaries and views than most of my friends and kids my age. For example: I stay away from partying and drinking, as well as dating with a purpose (dating with the intent of marriage). I attend youth group twice a week, I serve on my church Modern Worship Team, I am apart of the Student Leadership Team and I'm also always constantly in prayer, listening to worship music and reading scripture daily.
Why are you active in your faith community?
Truth is, I love it. I love going to youth group and to church, there is nothing I am more interested in truly than learning about God surrounded by some of my best friends. I'm active because I need to be accountable and accounted for, if I didn't have a youth pastor or a church, I wouldn't be able to learn or grow in my faith like I should, because then no one can hold me accountable and I would have no one to help guide me through this journey. God never intended us to do this alone.
What do I wish others my age knew about my church?
I wish they would realize that church is not about following rules, boring services and judgmental people. When you find the right church, you begin to see God in a whole new light. You begin to feel welcomed, you begin to enjoy the service and you create and build relationships that last a lifetime. You learn the truth about God.
How has my participation in church prepared me for what comes next?
I have gained knowledge and leadership skills, but most importantly my faith has grown so much, more than I have ever thought it could. I've seen what it's like to serve, I've learned that Jesus loves me despite all of my flaws, and I learned what true Christian community looks like. As I prepare for college, I'm making it a priority to make sure I'm surrounded by a strong community. I've made relationships and friendships that will last my whole life, adults that I will always be able to count on for anything, youth pastors that have taught me everything and shown me a love that looks like Jesus' and friends that get to grow in our faith together. Without church, my life would be so much different, and not a good different.
The Holy Spirit in moving in and through our students. Sometimes their testimony is exactly what we as leaders need to hear on those discouraging days. Click here to read Part I of A Tale Of Two Students!
Rev. Brent Dearnell

Brent is married to Sara and is a father to four young children. He has served as a volunteer, interim, and full-time youth pastor, discipleship pastor, and executive pastor. Before going into ministry full-time he was a middle school teacher in an urban environment as well as a varsity soccer coach. He is passionate about helping young people live into their passion, faith, and call. This passion is why he is one of the cofounders of Colocate Ministry Consulting and serves as one of our coaches.
Tags: